Sponsorship Levels & Benefits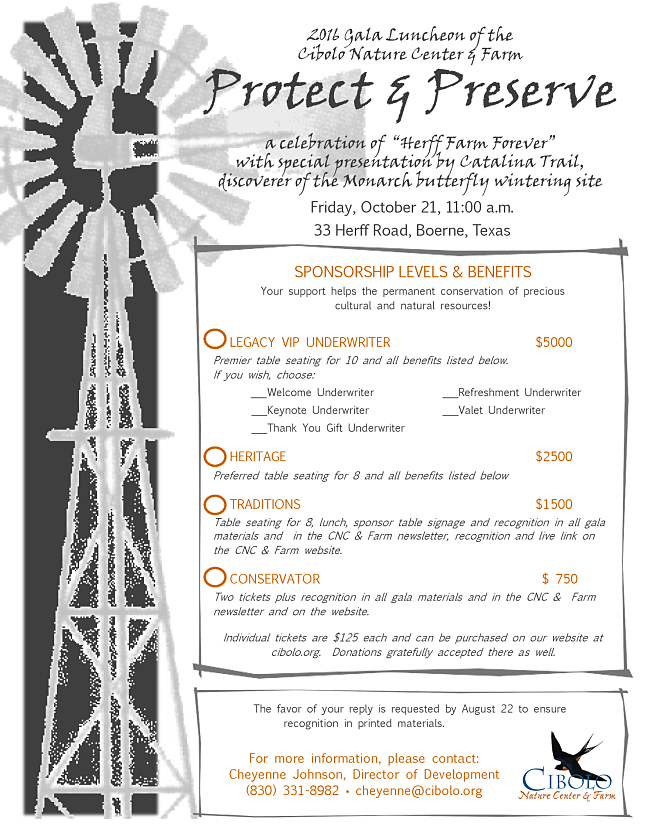 THE PROTECT & PRESERVE GALA LUNCHEON WOULD NOT BE POSSIBLE WITHOUT THE GENEROUS SUPPORT OF OUR UNDERWRITERS AND SPONSORS.
CLICK HERE TO BUY TABLES OR TICKETS TODAY.
IF YOU PREFER TO SEND IN YOUR RESERVATION AND PAYMENT BY REGULAR MAIL, PLEASE DOWNLOAD AND PRINT THE REQUIRED INFORMATION BELOW.