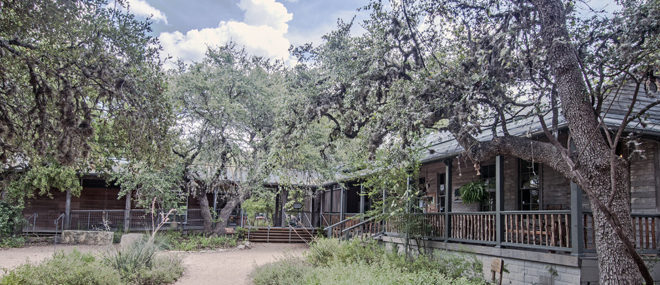 Calendar
CNC: a Thirst for Nature event - Stargazing and 2018 Stewardship Awards
Thursday, April 19, 2018 7:00 pm - 9:00 pm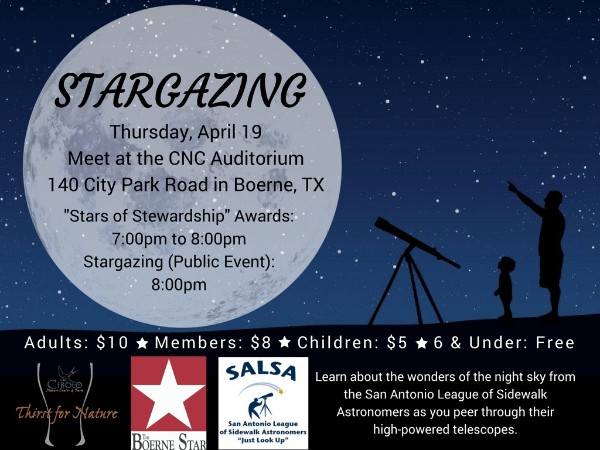 Location:
CNC, 140 City Park Road, Boerne
Description:
"Stars of Stewardship" will be held from 7pm - 8 pm (optional for those wishing to stargaze only). Stargazing begins at 8pm.

Tickets will always be available at the door even if online registration has already closed. Please note start time for Stargazing portion of event is 8pm.

COST:
Members $ 8.00
Non-members $10.00
Kids 7 - 17: $ 5.00
This form stopped accepting submissions on April 19, 2018 7:00 pm CDT.