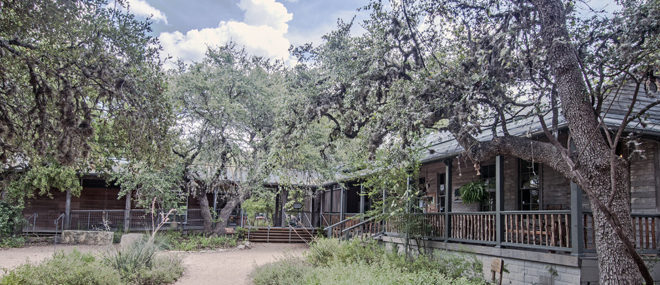 Calendar
CNC: a Thirst for Nature event: Birds of Prey w/ Swooping Sangria
Thursday, July 27, 2017 7:00 pm - 9:00 pm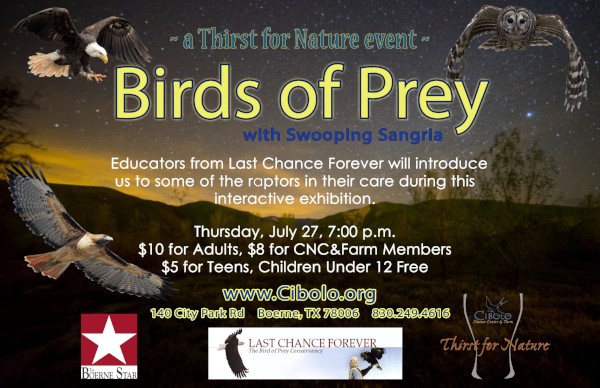 Location:
Cibolo Nature Center (oak motte), 140 City Park Road, Boerne
Description:
Join us for a discussion of the sometimes scary but always mesmerizing birds considered Birds of Prey. These predator birds are characterized by keen vision that allows them to detect rodents during flight as well as powerful talons and beaks. Learn more while sipping on "Swooping Sangria."
This form stopped accepting submissions on July 27, 2017 4:00 pm CDT.